Ch. Barwoods Take Charge
ex
Shiloh Social Butterfly
We are very proud of
Daystar Take Notice!
And she truly does get noticed!
Lindsey is owned, trained and loved by Lucinda Hietbrink
of Jacksonville, Florida.
Not only will Lindsey pick up her agility title in nothing flat, but she also will be garnering her Therapy Dog certificate in short order. She visits Brooks Rehab Hospital once a week and has a unique ability to soothe and make people feel better. She brings joy and comfort to the many patients at Brooks. Laura, one of the two recreational therapists that monitors pet therapy, absolutely loves Lindsey. In fact, she is thinking of adding a sheltie to her own family very soon!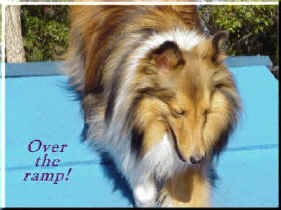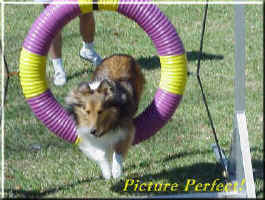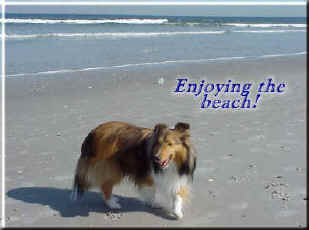 Perfect ending to a perfect day!
Way to go Lindsey!!
See Lindsey's 'other' most precious occupation!